IN-PLACE SPINDLE TAPER GRINDING
Gunn Machine & Tool Company can restore the precision and accuracy of your machine's spindle on-site using our precision grinding unit that we designed and built especially for this purpose.
Our grinding units feature a set-up gauge, which is indicated in your machine's spindle. This sets the proper geometry for grinding the seat, regardless of the machine's alignments.
Rotating your machine's spindle as we grind ensures the seat will be concentric to the spindle's bearing rotation. This method eliminates the error of tolerance, stacked up upon assembly, and is the most accurate method of grinding the taper seat true to spindle rotation.
We have used this method on new spindles for machine and spindle manufacturers when closer tolerances than the norm are required by their customers.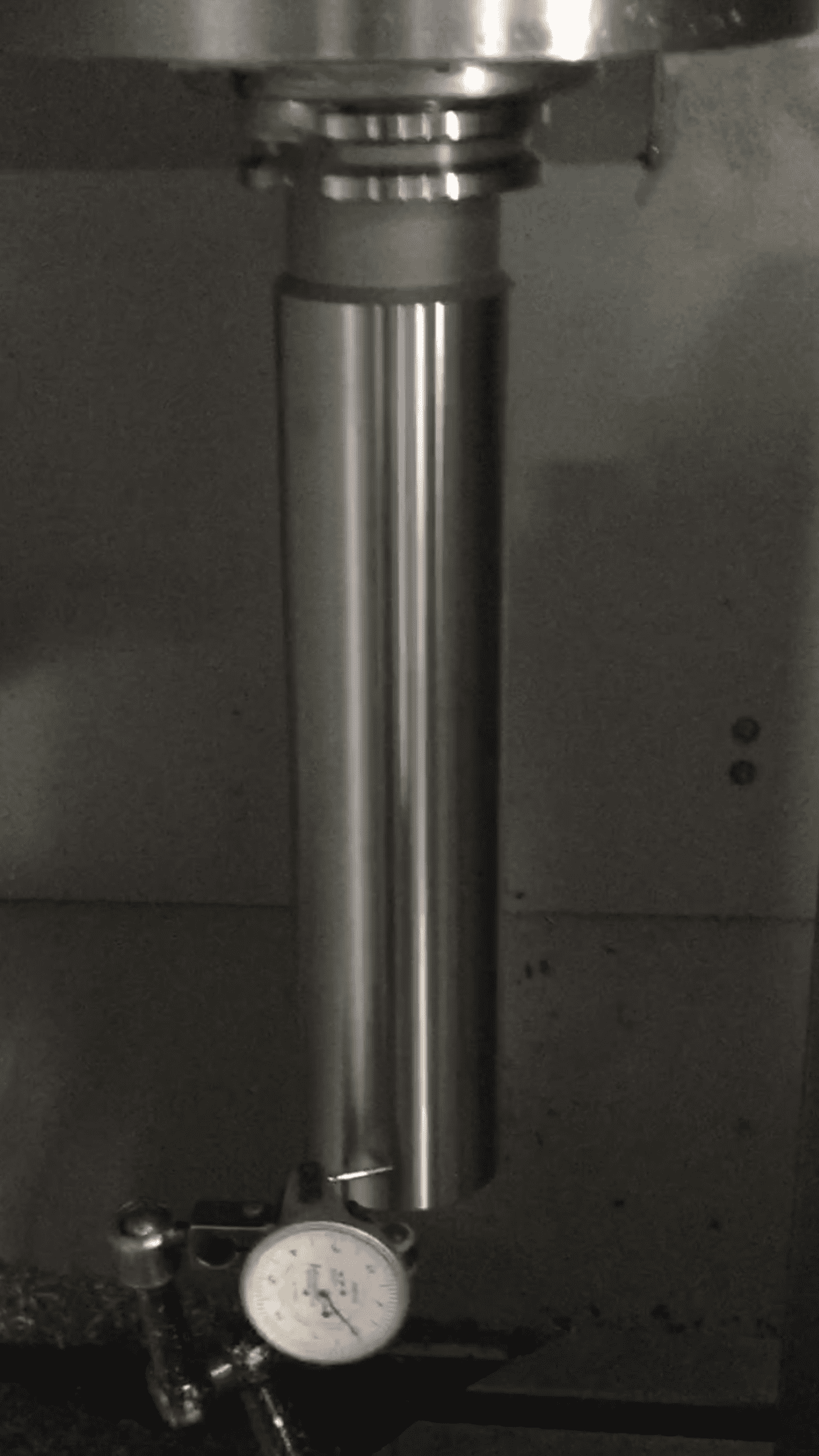 Spindle Grinding Process
Pre-grind Spindle Inspection includes:

Visually inspect for damage, including taper seat, face, and keys.
Determining the amount of contact area using a precision taper gauge.
Check spindle run-out using precision test bar & indicator.
Check drawbar clamping pressure using the ForceCheck test gauge.
Note any problems seen, such as bearing.

Set up and grind taper seats for proper contact & run-out:

During the grinding process, we continue inspecting the spindle to ensure minimal stock is removed.

Final inspection:

Check contact, run-out, clamping pressure, and visual appearance.
The final inspection report is filled out with before and after grind results, as well as any notes that may apply. A copy of the report is given to customers for their records.
A good indication of the bearing condition can be ascertained by grinding in place, and any problems seen by our technician will be reported.